~ CURRENT NEWS UPDATES ~
~ Greetings Friends ~ Happy February!~


I'm happy to report we're already seeing signs of Spring here in California, & to tell you about a couple of all-too-rare Southern California appearances coming right up! Friday, February 28th I will be at the legendary McCabes Guitar Shop in Santa Monica, CA. This gig is sold out but we are working on a 2nd, 10PM show so stay tuned for more info!


On Sat. Feb 29th, @ the Soka, Aliso Viejo, CA, I will share a co-bill with the lovely chanteuse Perla Batalla, who sang for years with Leonard Cohen. We'll be doing our "Blues & All That Jazz" repertoire & Perla's presentation "In the House of Cohen" will feature many of his artful iconic songs.

And now for some Exciting News!


We've finally finished mixing & mastering SPIRIT, an album I produced & sang on for The Garcia Project. Their first album is a collection of spiritually themed songs that Jerry Garcia performed throughout his life. This project features the illustrious Peter Rowan, some alumni of The Garcia Band, including myself & incredible drummer, Buzz Buchanan who played with us back in the 70s, as well as the amazing keyboardist Jason Crosby!~Both of these stellar musicians will be helping us debut SPIRIT'S wonderful & uplifting songs at our two CD Release Parties @ Club Fox in Redwood City on March 17th & at Sweetwater Music Hall in Mill Valley, March 19th.

Then on March 21st, to celebrate the 1st day of Spring, I will be doing a special presentation,"Blues & All That Jazz" at The Mission Coffee in Freemont, Ca. with my Bluesiana Band, which will feature guitarist extraordinaire Danny Caron. He is one of my All-Time Favorite Musicians & I'm so excited he will be playing with us for this special night!
...AND...Since February is the month of Love, & Valentine's Day is coming up, I've compiled a special compilation of my
"Music for Lovers"

Click here to let my music be the soundtrack of your Special Day of Love~Enjoy, all you lovebirds!
Looking ahead to April, a tour of the Pacific Northwest is being booked as we speak, so stay tuned, as those dates will be posted soon!

Friday, February 28, 2020
McCabe's Guitar Shop
Santa Monica, CA
TICKETS
Saturday, February 29, 2020
co-bill w/ Perla Batalla
Soka Performing Arts Center
Aliso Viejo, CA
TICKETS
Tuesday, March 17th, 2020
w/The Garcia Project~CD Release Party of SPIRIT
Club Fox
Redwood City, CA
TICKETS
Thursday, March 19th, 2020
w/The Garcia Project~CD Release Party of SPIRIT
Sweetwater Music Hall
Mill Valley, CA
TICKETS
Saturday, March 21st, 2020


Blues & All That Jazz


An Evening With Maria Muldaur
Mission Coffee
Fremont, CA
7-9pm
$25 tickets sold @ the door only
SHOW INFO

~Hope to see you at one of our shows soon!~
Love, Peace & Blessings
~ Maria & The Oasis Team ~

A Little About Maria's Most Recent Releases

MY 40TH ALBUM is a loving tribute to the late, great Memphis Minnie titled ...First Came Memphis Minnie, & features guest performances by my Soul Sisters Bonnie Raitt, Phoebe Snow, Koko Taylor, Rory Block, and Ruthie Foster, as well as the amazing guitar work of Del Rey, Roy Rogers, Alvin Youngblood Hart, Bob Margolin, David Bromberg, and others.

Creating this CD was a true labor of love for me, as I consider Memphis Minnie to be not only a trailblazing musical pioneer for all women, but my personal Blues hero as well! ~ Way back in the day, in 1963, when I was 'In My Girlish Days,' I had the amazing good fortune and privilege of meeting one of the original 'classic' Blues Queens, Victoria Spivey, when she was in her late 70s, living in New York City and running her own record label, Spivey Records. She took me to her apartment and played old 78s, looking for songs that would be suitable for my young voice. Of all the tunes she played for me, the one that made the deepest impression was an old scratchy 78 of a haunting, soulful tune called 'Tricks Ain't Walkin'' by Memphis Minnie. I was deeply moved by the song and immediately added it to my repertoire. From that moment to this, Memphis Minnie, and the example she set for me, have remained a profound influence on my life and my music. She has also influenced many other blues artists. That is why I wanted to collaborate with my Sisters in Music to pay tribute to the woman that inspired us and paved the way for us all!


~FYI: a little bit about Memphis Minnie~
Memphis Minnie not only sang the Blues, she wrote & recorded over 200 of her own songs & played absolutely bitchin' guitar, accompanying herself with a raw rhythmic guitar sound that came to be known as 'Country Blues'. She recorded for over 40 years and was one of the first blues artists (male or female) to take up the electric guitar in 1942. Her unique Country Blues sound evolved into electric urban Blues, blazing the trail for Muddy Waters, Bo Diddley and countless others that followed. She was tough, determined, talented, and courageous enough to defy and overcome all the racial, social, economic, and gender barriers that existed in her time, forging the life she envisioned for herself on nothing but her own terms!



STEADY LOVE


Click here to listen to an excerpt from STEADY LOVE, and don't forget both of these albums would make great gifts, so visit the Amazon store on my website to purchase them! (Go to page 5 in the store to find both of these albums!)


CLICK HERE TO GO TO MARIA'S WEB-STORE

I want to thank all my loyal friends & fans who came to all of our shows this year, and purchased my CDs. I deeply appreciate your loyalty, and encourage you to continue to
~SUPPORT LIVE MUSIC!~

STEADY LOVE REVIEWS:
"One of the greatest albums of the year."
- John Shelton Ivany, JSI's Top21 Syndicated Column, 9/26/11
#
"If there's an underlying theme to the collection, it's simply that there is a thread that connects this music. There are echoes here of the way Ray Charles turned gospel into secular gold, and Muldaur shows that spirituality can still rock out – the sacred and the profane aren't all that far apart, and spirituality can still temper earthly desire without corrupting the former or diluting the latter.

There's not a single weak outing in Muldaur's now-extensive discography, but this just might be one of her best. Highly recommended!"
- John Taylor, Blinded by Sound, 10/7/11

#
"[Her latest release, STEADY LOVE] continues the winning streak she's been on for the last decade and finds a clearly energized Muldaur in New Orleans surrounded by a first rate assembly of musicians and background vocalists. With her characteristic sly, sexy vocals, she dips into swampy funk...[The] title track is a top notch slab of southern soul and the Percy Mayfield classic, Please Send Someone to Love gets a slow torchy treatment that showcases Muldaur's [soulful] vocal chops. While she is no longer the young chanteuse that made Midnight at the Oasis such a sexy come on in 1974, the intervening years have added a knowing wink to Muldaur's voice that makes it real clear when she sings on Arthur Adam's Get You Next To Me "If you want my Peaches, come on and shake my tree", only a fool would turn down the invitation! Steady Love is a fine entry into Muldaur's immense catalog of great music. "
- Mark Smith, Blues Source, 10/17/11

#

""Soul & grit" emanates from Muldaur's voice on every track of this impressive CD – Muldaur and the band excel at all levels.
...A triumph!"
- Mick Rainsford, Blues in Britain, 10/6/11
#

"Muldaur has one foot in church and another in a Saturday night juke joint as she belts out hand-clapping church rousers, soul ballads and greasy swamp stompers. Over the years her voice has only gotten better, with her pipes now displaying a lusty, full-bodied resonance. On "Steady Love" the 68-year-old proves she's one hot N'awlins mama who is way beyond that Oasis at midnight."- Eric Feber, The Pilot, 10/12/11

#

"Maria Muldaur and her sweet, sultry voice literally helped to define the term "Americana," and she's a national treasure. She's recorded songs that have crossed many genres, and she appeals to fans of all ages. Get ready for a cool road trip down to N'awlins with "Steady Love!""
- Sheryl & Don Crow, Nashville Blues Society, 9/26/11

#

"Perhaps nothing points up the timeless quality of this music as well as her performance of "Please Send Me Someone to Love." Muldaur makes Percy Mayfield's classic 1950's ballad sound like a wrenching lament for the world we're living in right now."
- Nick Critiano, Boulder Daily Camera, 10/7/2011

#
"[STEADY LOVE] is a sure fire winner all the way for Ms. Muldaur. Fans of her earlier, more commercial releases are sure to enjoy this, as will lovers of her more recent Blues albums for Stony Plain."
- Waverley McTavish, Blues & Rhythm (UK), 9/26/11





~ Peace & Blessings ~
Maria

GARDEN OF JOY!


What People are saying about Maria Muldaur's new album- 'Maria Muldaur & Her Garden Of Joy
Muldaur's latest is a timely reminder that music can offer a ray of sunshine in the toughest of times. If days are dark and time is all you have to spend, Maria Muldaur's Garden Of Joy is a delightful place to spend it. more 


- Steve Jones, Crossroads Blues Society

Muldaur's pace and phrasing are precise and her vocals are always sweet and sultry, whether singing in the style of the flapper era or deep in the blues. She has turned in a great effort once again. She and her superb team of artists have truly produced a wonderful album of "Good Time Music for Hard Times!" more 


- Richard Ludmerer, BluesWax

Maria Muldaur reminds us that Jug Band Music is Good Time Music. Muldaur is our national treasure and she helps to keep us young. more 


- Mark Smith BluesSource.com

Muldaur sounds positively energized by this return to her roots and delivers one of the best vocal performances in her long and storied career. more 


- David Bowling

Garden Of Joy is a wonderful journey into the past, both for Muldaur and her fans. It is a zany album that will lift your spirits and make you smile, proving that, at times, you can go home. more 


- Graham Clarke, Phoenix Blues Society - Bluesbytes

Jug band music has always been presented as a lighthearted escape from the things that trouble the soul. During these tough times, people need a nice change of pace from the everyday grind. Maria Muldaur & Her Garden of Joy provides a refreshing change of pace and is guaranteed to put a smile on your face and a hop in your step. more 


- Mike Regenstreif, Folk Branches, 2009

...it's a terrific, infectiously fun, set. Many of these tunes date back to the 1930s heyday of jug band music (or even earlier). It truly does feel like being in a garden of joy listening to Maria and a sublime collection of jug-loving musicians romp through old tunes like "Shout You Cats," and "The Panic is Gone." Great stuff. More, please! more 


- Jim Musser, Folk Iowa City Press Citizen, 2009

This brand-new, copacetic beauty reunites the still vocally-elastic Muldaur with the ageless format AND revered old mates John Sebastian, David Grisman and Taj Mahal, plus her hotshot touring band (kudos to Neil Osborne for the R. Crumb-esque cover-art, btw). It's all bright, bouncy and ghostly cool. more 


- Maria on your cell phone!

Hey, why not hear Maria every time your cell phone rings? If you have Cingular Wireless just go to their site at www.cingular.com and click on "ringtones." Then enter Maria's name, and you can select "Mignight At The Oasis" as your tone! 
**********************************************************************************************************************

I had a fabulous time hanging out & singing with my Soul Sisters & Buddy Guy at the GRAMMY Ceremony, and feel honored to have been part of the whole celebration!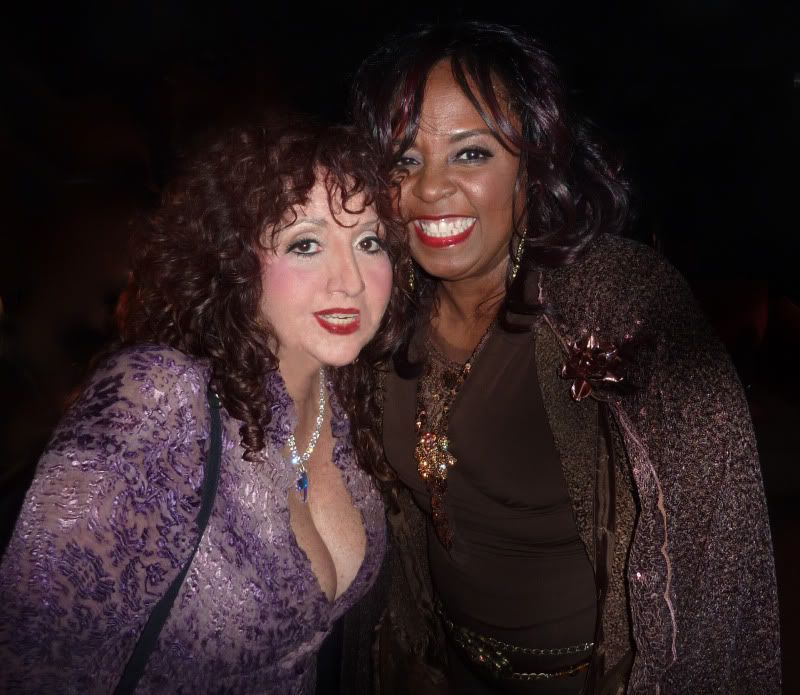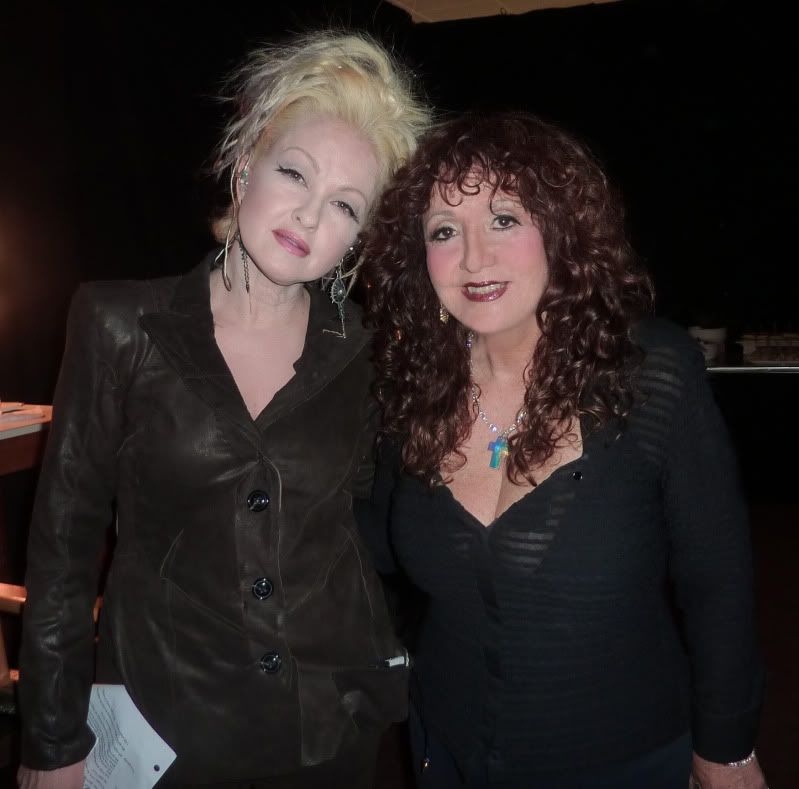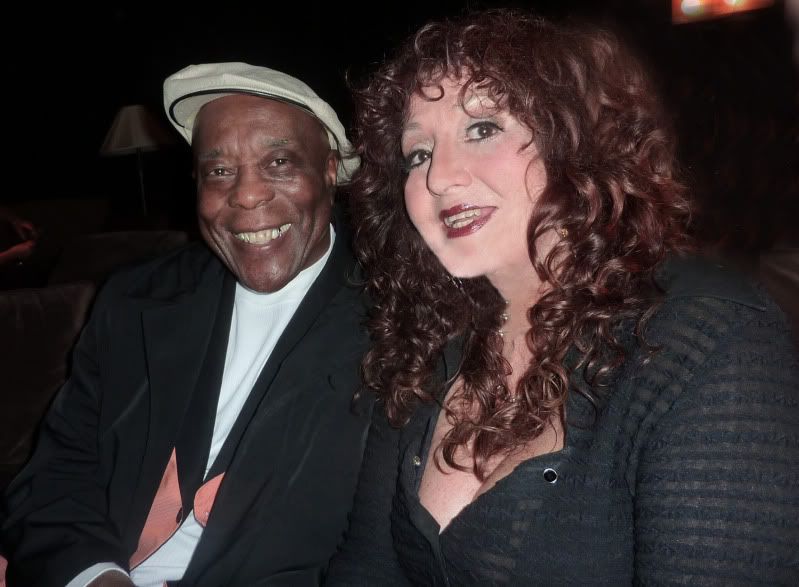 (From L to R: hanging out with Betty Wright, Cyndi Lauper, and Buddy Guy)

Check out Maria's Facebook Fan Page:
Maria Muldaur

Inquiries: Blwbel@aol.com
Booking:
Brad Stewart
Dynamic Artists Management, LLC


510-558-4000, fax 510-558-4002
brad@dynamicartists.com

Publicity:
Alyssa Trudel
mariamuldaurpr@gmail.com



---
Site by
One Globe Publishing