~ Greetings Friends! ~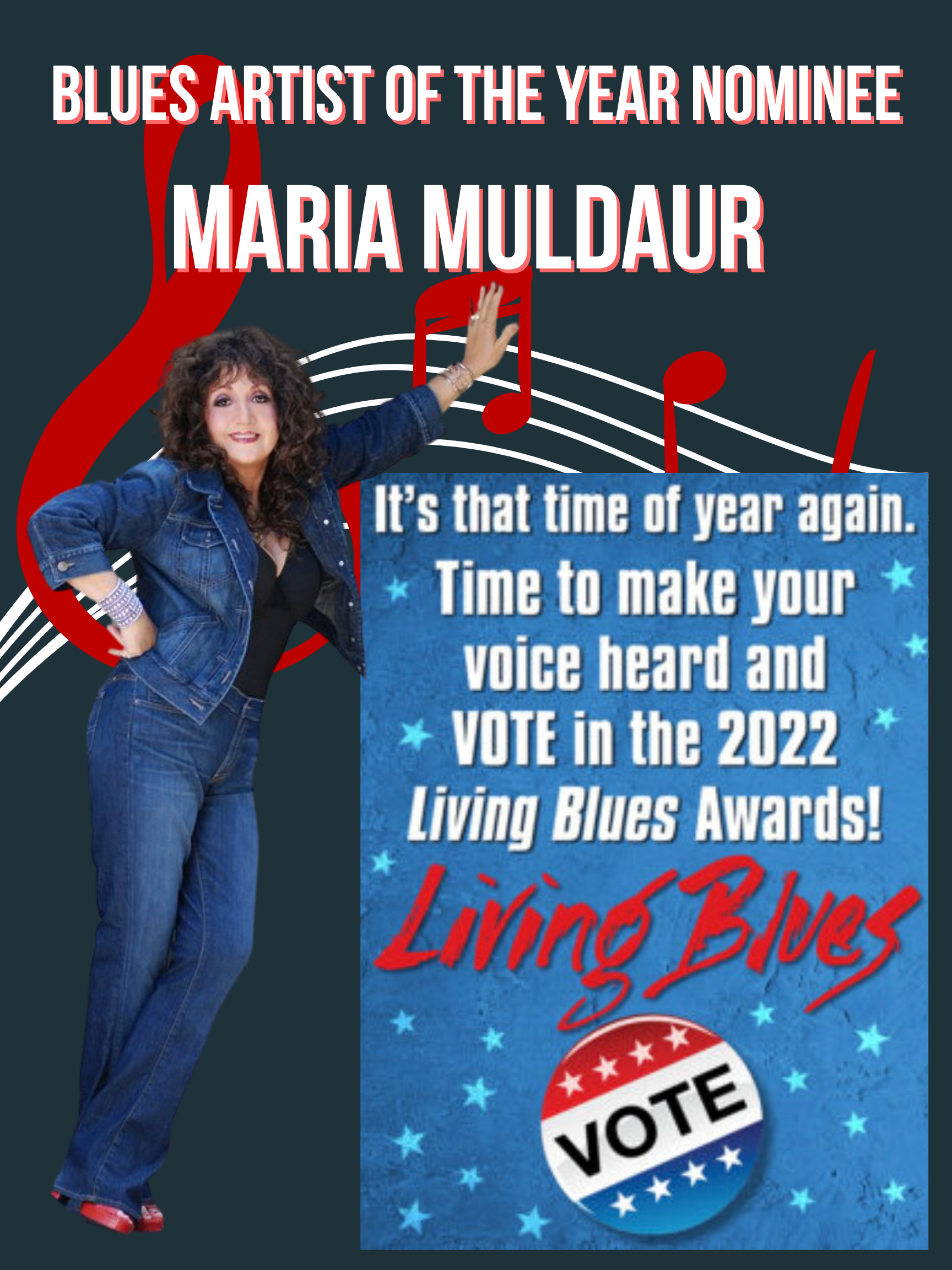 ~Hope y'all have been enjoying a Happy Healthy Spring!~Summer is right around the corner & I have LOTS of exciting news to share!~  

First of all, I've been nominated for Blues Artist of the Year (Female) in this year's Living Blues Awards!! 
Anyone can vote!.... & voting is open until July 15th!~If you love my Music, I'd love your support, so please vote!~Easy Peasey! 
~Click HERE to vote!!! (Once you're there, just click "ok" to cast a vote!)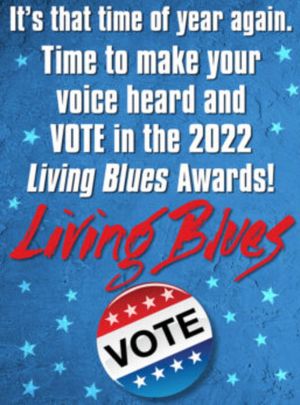 My Bluesiana Band & I have a few fun shows coming right up in the Bay Area, before heading out for a Midsummer Swing through the East Coast~ 
Then, in September, I have a Big Milestone Birthday coming up & we're throwing a 
Big 80th Birthday Bash at Rancho Nicasio in West Marin! ~ Please come out & join me in celebrating over 60 years of making Music for y'all! ~There will be some very special guests & we will feature favorites from every phase of my long & adventurous journey through American Roots Music! ~ This will be a very special show! ~ You won't want to miss it! ~ 
Check out my upcoming dates below: 
Saturday, June 18 
Summertime Arts Festival 
County Line Ranch 
Piercy, CA 
Tuesday, July 12 
Tuesday Night Blues Series 
Todos Santos Plaza 
Concord, CA
Friday, July 15  
"Light My Fire At The Oasis"  
(Special guest with José Feliciano!)  
Scottish Rite Cathedral 
 Harrisburg, PA 
Monday, July 18 
 City Winery 
Philadelphia PA
  Wednesday, July 20 
 Jammin' Java 
 Vienna, VA 
Thursday, July 21 
Keystone Korner 
Baltimore, MD  
Friday, July 22 
Somers Point Beach concert series: 
Somers Point, NJ 
Saturday, July 23 
Courthouse Center for the Arts 
South Kingston, RI 
Sunday, July 24 
Stage One 
Fairfield, CT 
Tuesday, July 26 
Passim 
Cambridge, MA 
Wednesday, July 27  
Infinity Hall 
Norfolk, CT 
Thursday, July 28 
The Music Room 
West Yarmouth, MA 
Friday, July 29 
Jimmy's Jazz & Blues Club 
Portsmouth, NH 
Saturday, July 30 
Daryl's House 
Pawling, NY 
Sunday, July 31 
Norwood Village Green Concert Series 
Norwood, NY 

 Thursday, August 4  
Special Guest Artist w/ The Garcia Project 
 Norwich, NY 
TICKET INFO AVAILABLE SOON!
 
 
Friday, August 26 
The Sofia - B Street Theatre - 
Sacramento, CA  
Saturday, August 27 
West End Celebration 
Sand City, CA 
Saturday, September 10 
   BIG 80th BIRTHDAY BASH!!! 
 Rancho Nicasio 
Nicasio, CA  
TICKET INFO AVAILABLE SOON!

  
 ~Hope to see you at one of our shows & hope you'll share this info with your music loving friends!!~ 
Please....continue to stay safe & healthy!~
   
~ Love, Peace & Blessings! ~
~Maria~