~Great news!!~My 43rd album "Let's Get Happy Together" recorded in New Orleans with Tuba Skinny has been nominated for "Best Acoustic Blues Album" in the 2022 Blues Foundation's Blues Music Awards!~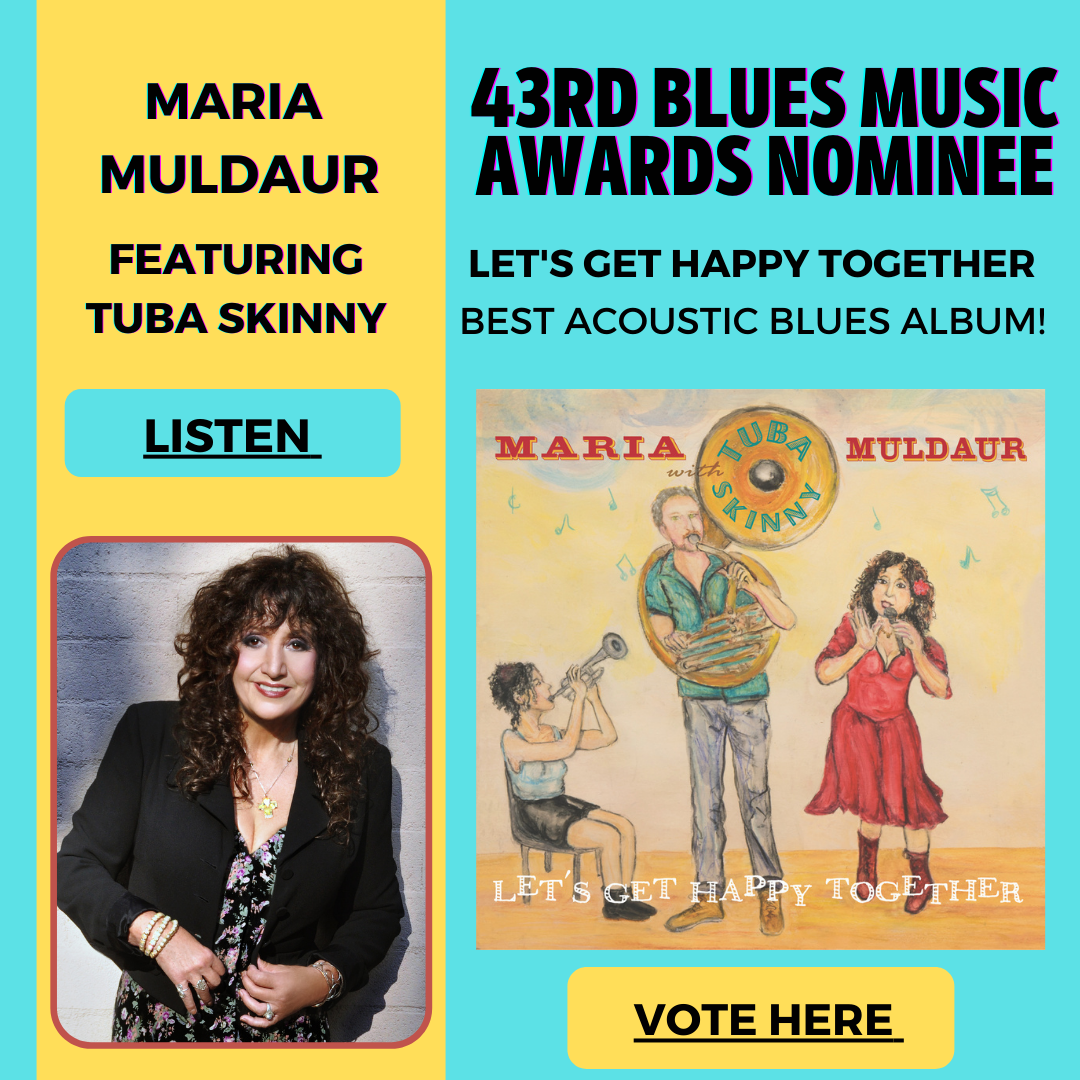 Here's hoping you'll cast a ballot for us! ~To vote you have to be a member of the Blues Foundation, but what better way to support & keep our Beloved Blues alive!~ There's just 7 more days to vote so please vote & help spread the word! 
The ballot is now open to new & current Blues Foundation members until 11:59 pm CST on March 18. To vote, become a Blues Foundation member, visit www.blues.org. Upon membership confirmation, new & renewing members will be sent instructions on how to access the 2022 Blues Music Awards ballot. Here's one of my favorite blues on the album, Road Of Stone. 
....& ...... In other exciting news....... 
~WE'RE  ON THE ROAD AGAIN!!~YAAAY!~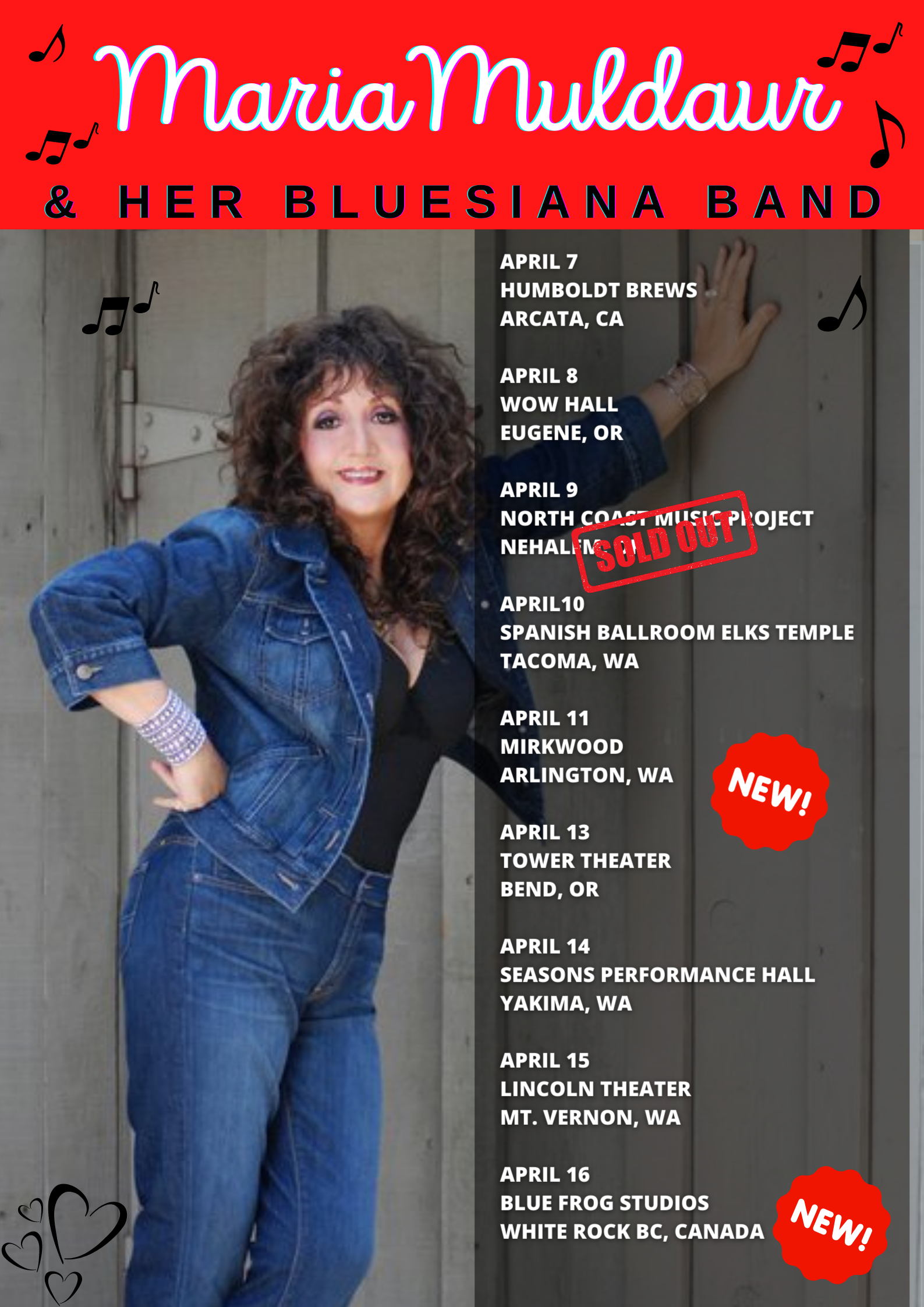 ~ AT LAST! ~ My Bluesiana Band & I are grateful & excited to be finally playing LIVE MUSIC for y'all again! ~ We'll be bringing our New Orleans flavored Blues, R&B, & Swamp Funk to the Pacific Northwest, performing tunes from my latest album, Let's Get Happy Together, my new single, Vaccinated & I'm Ready For Love, & of course, all your other Naughty, Bawdy Blues favorites! ~ Stay tuned for more details re: my band & more shows listed soon.